H.M.S. Vengeance Photographs, Page 5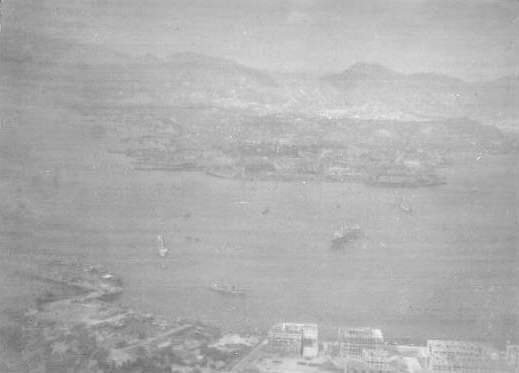 Hong Kong Dockyard in 1945.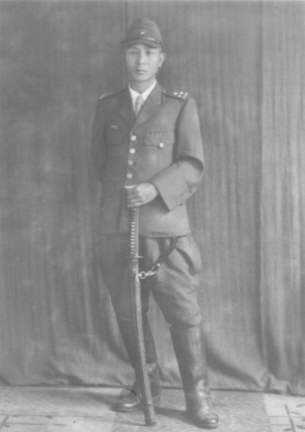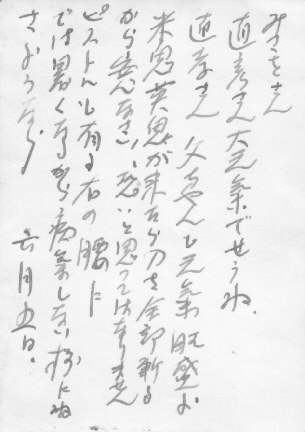 Japanese Officer (unknown). Writing on reverse of the photo.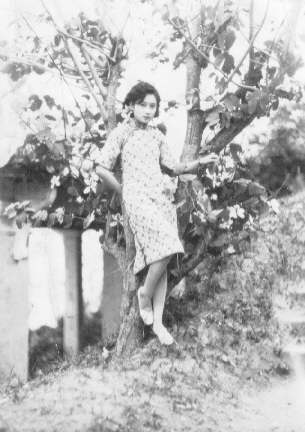 Above Japanese Officer's girlfriend or wife.
Translation:
"Dear Misawo (womanís name) I hope Naotaka (manís / boy's name) is also well. Naotaka - Dad (referring to himself?) is also full of life too. You can be rest assured that if the American and British demons come, I will cut them down with my katana. One must not be afraid. I have a pistol above my right hip too. The weatherís going to get hotter from now, so please take care. Farewell. 5th June."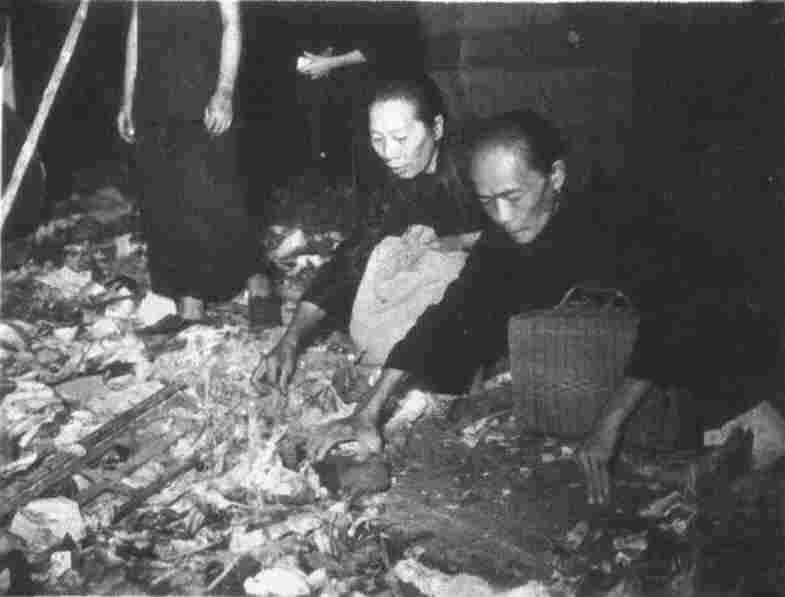 Chinese people searching for food.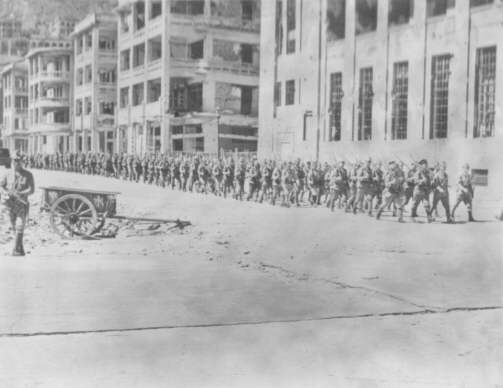 Japanese Troops marching out of Hong Kong in September 1945.
Victory parade, 16th September 1945.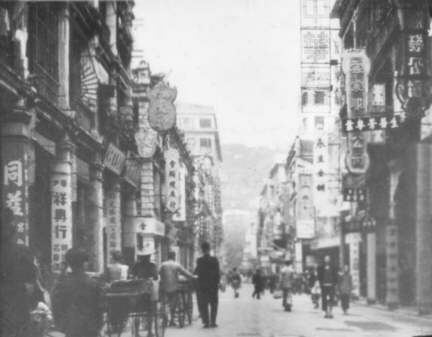 Main street, Hong Kong in 1945.