Minas Gerais Photographs, Page 13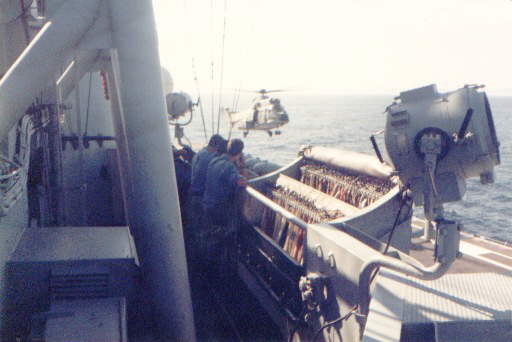 This photo was taken on the island upper deck. The mast's base is in the foreground and behind it the ships funnel. To the right is the signalling flag's stowage unit with its cover rolled up.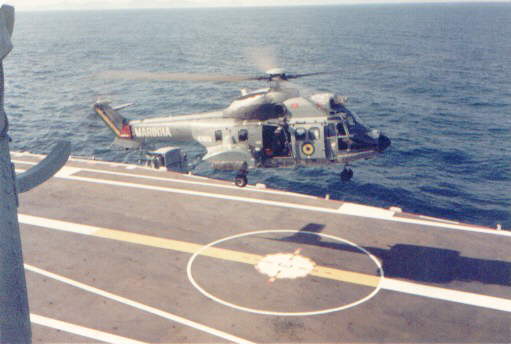 A Brazilian Navy's Super Puma lands on Minas Gerais. Note the retracted landing mirror in the distance of the flight deck from the camera.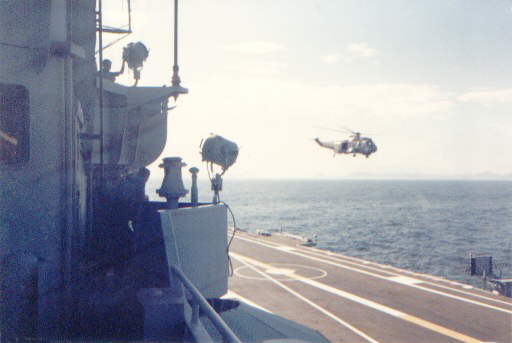 This photo was taken from the forward quadruple anti-aircraft gun emplacement. You can clearly see the signalling blinker and compass. Note the bridge's window far left.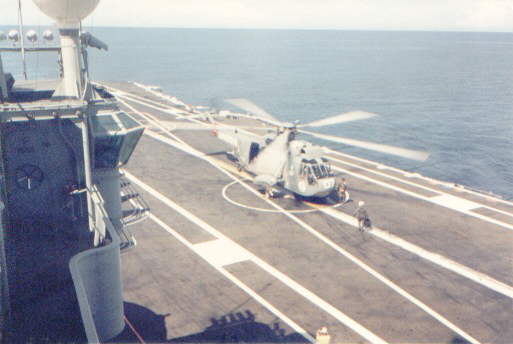 A Brazilian Navy helicopter on the flight deck of Minas Gerais. The centre line of the ship's longitudinal free take off reference line, can clearly be seen marked on the flight deck.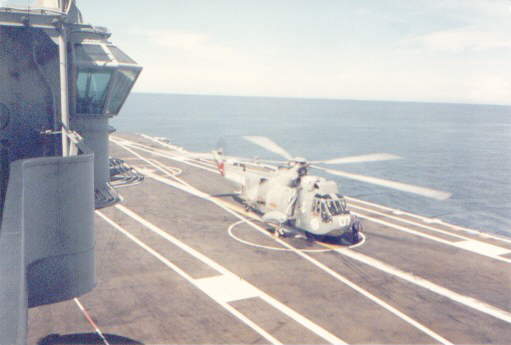 Another view of the previous photo and flight deck markings.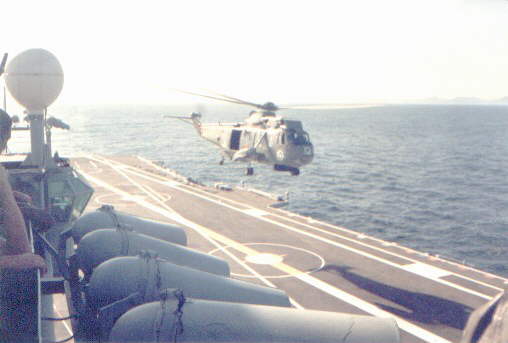 The Brazilian Navy helicopter departs from Minas Gerais.
This photo shows the mast's base and the funnel to the left. The black diamond shapes are the grips for the halliards. To the right is the signalling flag's stowage unit with its cover rolled up.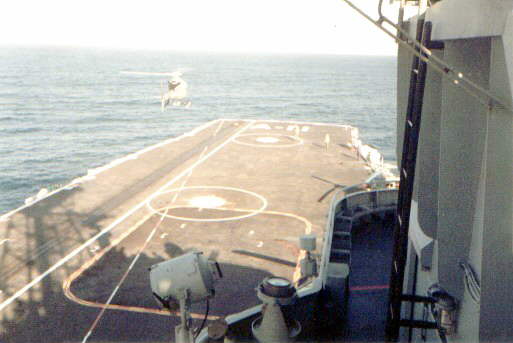 This photo again shows the compass and signalling blinker that appeared in previous photo's, located at the conning tower deck level, looking forward. The shadow of the ship's mast can also be seen across the flight deck.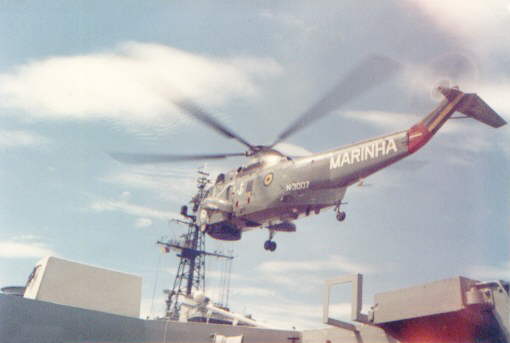 Incoming Brazilian Navy Super Puma helicopters, landing on Minas Gerais.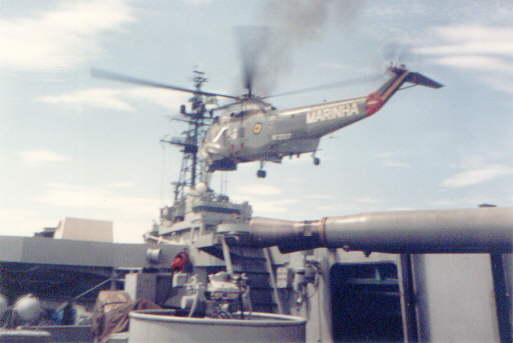 The muzzle of the port side twin 40mm. AA guns (foreground) and it's fire director control. The large opening beneath the muzzle leads to the corridor that runs through the ship's entire length.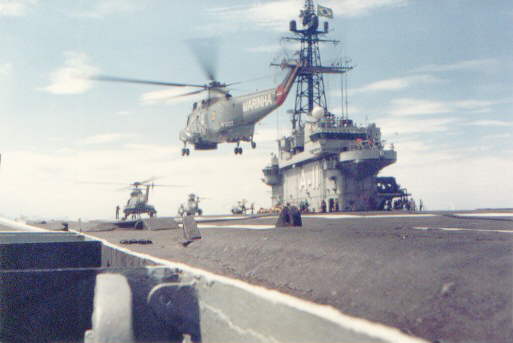 This photo shows the 'ear' like plaque with a hole on the deck that was used to fix the end of the port segment of the arresting wire, coming from below deck through it's casemate (ahead of the 'ear'). Some air operations with helicopters required the removal of the arrestor wires, so they had their lateral sections tied to the 'ears'. After a 'Super-Etandard' Argentine strike plane (the one that hit the HMS. Sheffield and the MV Atlantic Conveyor in the Falklands war) accidentally engaged one of the wires, in the ARAEX´94 exercise, in the following years they were removed also when those aircraft arrived again.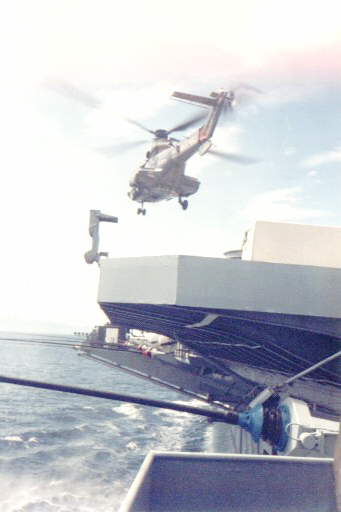 Another photo 'from the bottoms' shows a Brazilian Navy Super Puma leaving the deck laterally; note the underneath structure of the emergency barrier sponson.