Minas Gerais Photographs, Page 10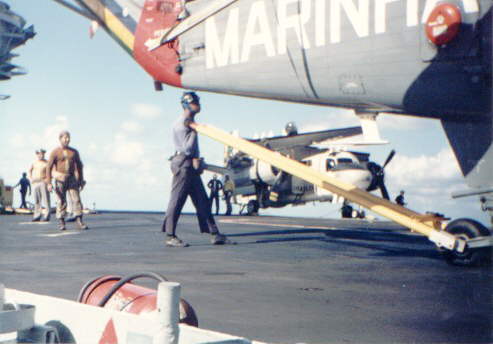 A Brazilian Navy SH-3A from the HS-1 helicopter anti-submarine squadron. The grey bar protruding above the rail is an extension of the access ladder that helps to get to the deck. You will never realize how difficult it was to use those ladders to step on the flight deck!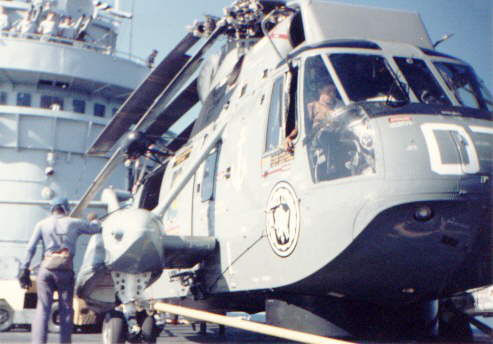 The SH-3A re-spotted already. Note what seems to be telescopes on top of the island, partially hidden by the 40mm. mount radar dish. They are red deck flood lights to be used during night operations. Their brightness could be controlled.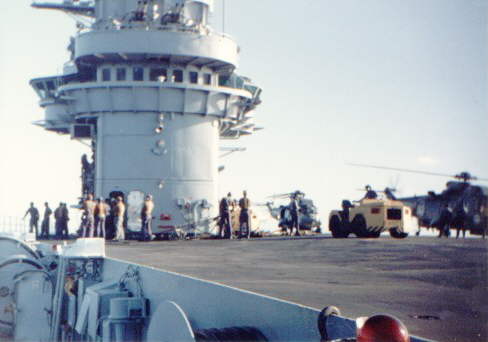 At the photo's left hand bottom corner shows an open hatch, from a passage way running from the catwalk to the big corridor of the gallery deck which runs the hole length of the ship. This little corridor was used mainly by the refuelling party that manned that station, you can see the reels. The white box above the deck edge is a loud speaker. Note the access ladder to the flight deck as referred to in the previous photo.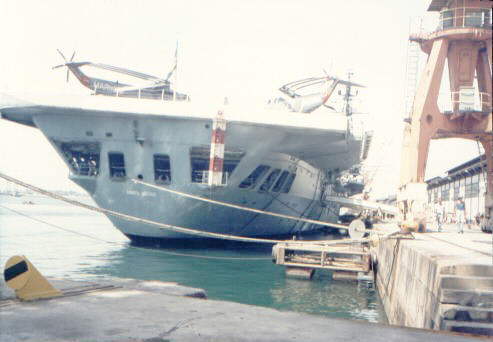 Minas Gerais' greatly distorted stern, so the angled flight deck could cope with the 8.5 degree from the centre line. The dark lines running down the hull are the flight deck drain pipes.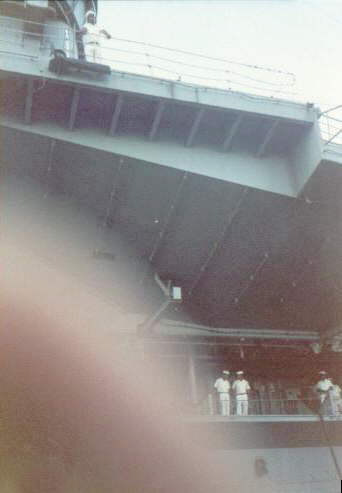 A poor shot, but highlights the ships size. You can compare the sailor standing above the green navigation light (the black pad hanging from the deck edge) and the others below to get a measure of the extension of the island's sponson hanging above the water.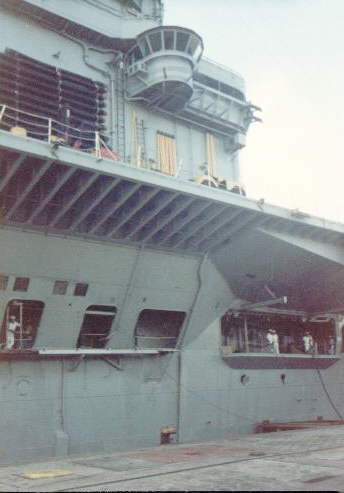 The three green starboard side navigation lights, two at the bridge's side. The drain piping is plainly visible spread every where. The yellow towing bars and the black piping (for refuelling the ship) hanging from the island's side, there is also a towing tractor parked there too.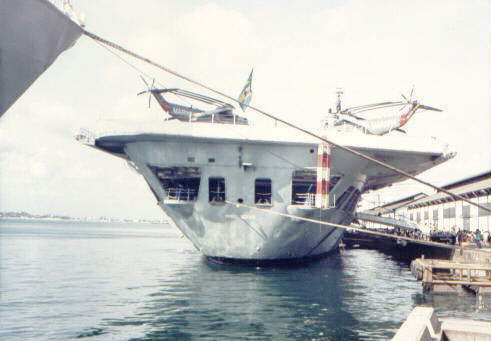 A more straight forward view of the stern. These photo's were taken at Salvador City harbour.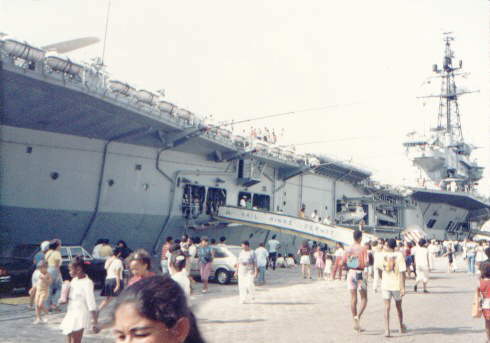 The ship always attracted lots of people to visit her during open days.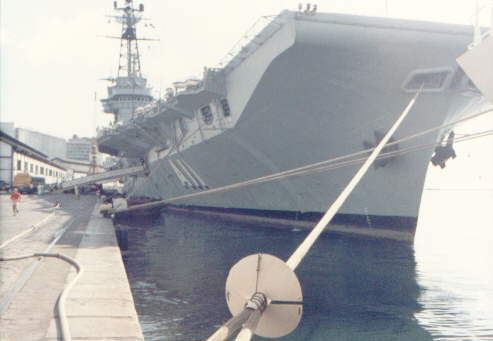 A bow view, taken at Salvador City harbour.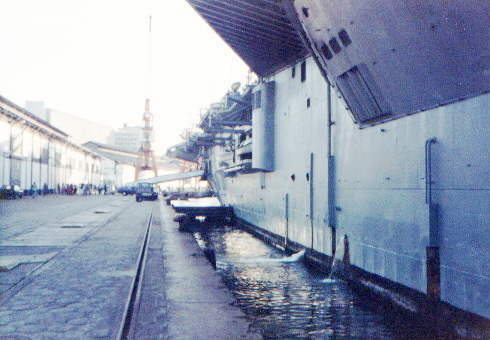 Note at the oblique hull side. A sole porthole, that was the only one serving the number two briefing room, the one reserved to the 1º GAE's personnel.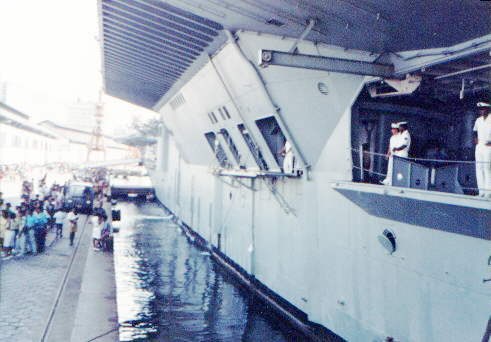 This is another good photo to get a look at the ships size, comparing to the men aboard. The boat station was empty, I don't know why.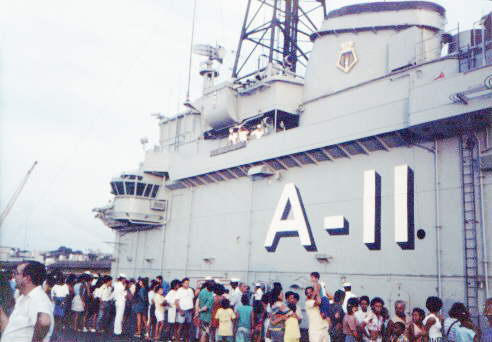 A good port side close up of the island with ship's crest on funnel.