H.M.A.S. Vengeance, Page 2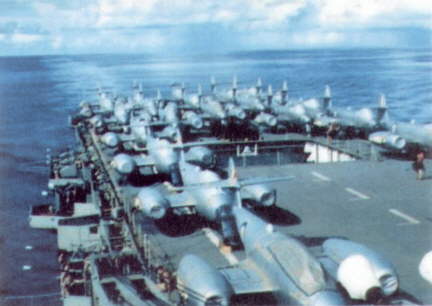 HMAS. Vengeance returning to Australia from Iwakuni, Japan with Meteor aircraft of RAAF 77 Squadron (Korea). The wings were detached outboard of the engines.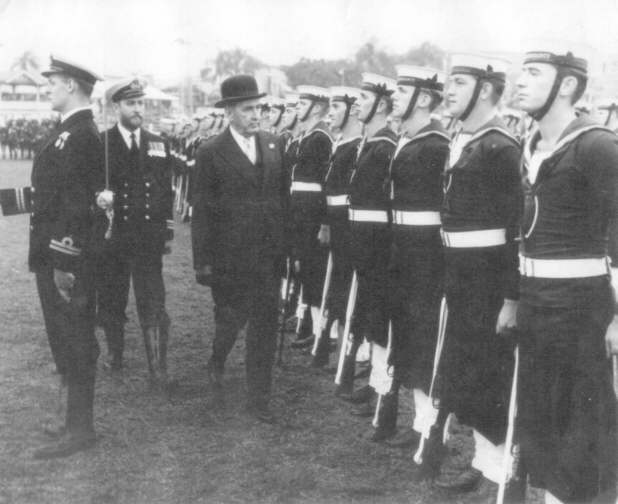 Guard of honour for the Governor of Queensland in 1954. Leading Seaman Robin Pasco (4th from right).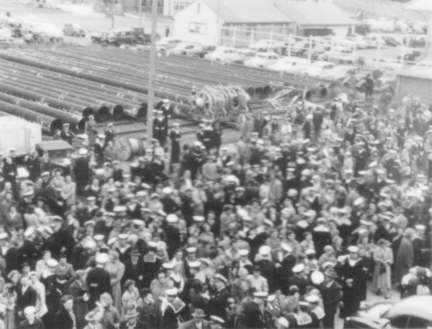 Garden Island naval dockyard on 16th June 1955 as sailors prepare to depart for the U.K.
HMAS. Vengeance enters the Suez Canal in July 1955, returning to the U.K.
Squadron's attached to HMAS. Vengeance 1953 - 1955
816 SQUADRON

Embarked
23rd June 1953
Disembarked
9th August 1953

805 SQUADRON

Embarked
2nd July 1953
Disembarked
9th August 1953

850 SQUADRON

Embarked
2nd July 1953
Disembarked
9th August 1953

808 SQUADRON

Embarked
17th September 1953
Disembarked
9th November 1953
Embarked
11th January 1954
Disembarked
4th February 1954
Embarked
16th February 1954
Disembarked
6th May 1954

817 SQUADRON

Embarked
17th September 1953
Disembarked
9th November 1953
Embarked
11th January 1954
Disembarked
4th February 1954
Embarked
16th February 1954
Disembarked
6th May 1954