H.M.A.S. Vengeance
The Royal Australian Navy's second light fleet carrier was commissioned on loan from the Royal Navy on the 13th November 1952, until 13th August 1955 on the completion of HMAS. Melbourne (ex-Majestic). The ship was designed as a unit of the Colossus Class light fleet aircraft carriers. During her initial years in service with the Royal Navy HMS. Vengeance operated with the British Pacific Fleet from January 1945 until March 1946, when she was transferred to the East Indies Fleet.
The carrier sailed to Australia arriving on 16th July 1945, at Fremantle, then on to Jervis Bay and Sydney. She departed Sydney on VJ Day, the 15th August 1945. She returned the following year, bringing Australian troops home from Labuan in Borneo to Sydney, arriving on the 12th January 1946. She under went a refit in Sydney and departed again on 19th March 1946.
HMS. Vengeance joined the East Indies Fleet in April 1946 and in December 1946 to August 1948, worked under orders from the Rosyth command, which included a cruise to the Mediterranean. After a lengthy period of operating in home waters from August 1948 to August 1951 she then came under the Portsmouth command.
In March 1952 HMS. Vengeance under went a refit to prepare her for aircraft transport work and sailed to Malta with aircraft embarked, returning to the U.K. with troops.
On 15th September 1952 she sailed from Portsmouth to Devonport to commence another refit, prior to joining the Royal Australian Navy. The work was completed on the 2nd January 1953, the ship having commissioned as HMAS. Vengeance earlier, on 13th November 1952.
After embarking three Bristol Sycamore helicopters at Devonport, HMAS. Vengeance sailed for Portland on the first leg of her journey to Sydney, Australia arriving on the 11th March 1953. During April and May the carrier was refitted in Captain Cook Dry-dock after which No.805, No.850 (Sea Furies) and No.816 (Firefly) Squadron's began working up for the Korean War.
Following deck-landing trials, the carrier proceeded to Hervey Bay in Queensland. By the end of July 1953 both ship and squadrons were ready, nonetheless, plans were changed and HMAS. Vengeance was ordered back to Garden Island as HMAS. Sydney was to be deployed to Korea again. During August 1953 the three squadrons and aircraft were transferred from HMAS. Vengeance to HMAS. Sydney.
In November 1953, HMAS. Vengeance sailed to Melbourne, after which she underwent another refit, completing on 7th January 1954. Another voyage in April of that year saw the ship visiting Darwin, followed by another refit in Sydney between June and July 1954. In October, HMAS. Vengeance exercised in Hervey Bay before sailing to Melbourne in early November and then to Japanese waters in an aircraft transport role.
HMAS. Vengeance's annual refit began in December 1954 and was completed in February 1955, after which the ship prepared for her return to the Royal Navy in the U.K. She sailed from Sydney on the 16th June 1955 on the 'Paying-Off Cruise to the U.K.' and arrived in Portsmouth on the 5th August 1955. Later in the month HMAS. Vengeance transferred base to Devonport, arriving there on 13th August 1955 and re-commissioned as HMS. Vengeance. Between September and November 1955, she was reduced to Class 3 reserve.
On the 13th December 1956, she was sold to the Brazilian Navy and was renamed 'Minas Gerais'. She continued in service until being decommissioned by the Brazilian Navy on 16th October 2001.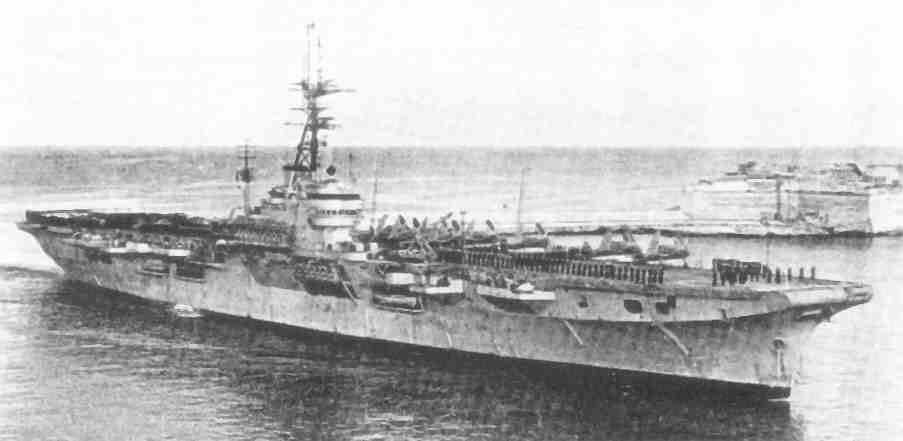 HMAS. Vengeance enters Grand Harbour, Malta en-route to Australia.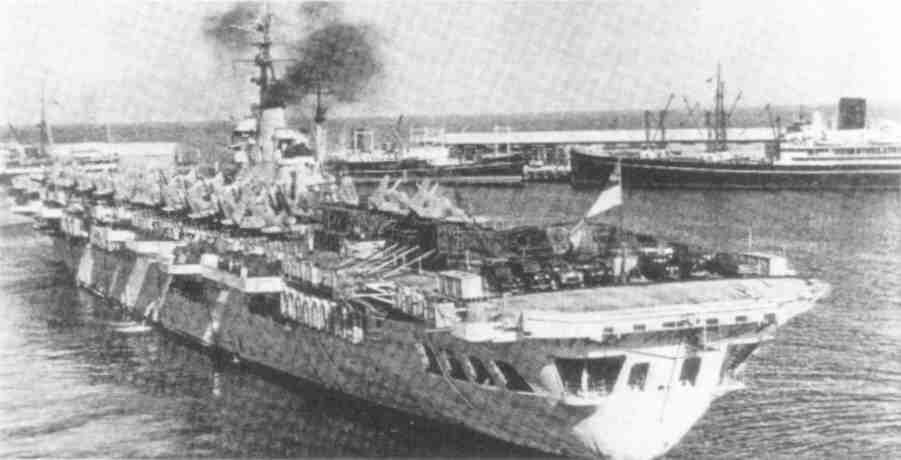 HMAS. Vengeance in Fremantle, en-route to Sydney.
HMAS. Vengeance arrives at Garden Island, Sydney on 11th March 1953.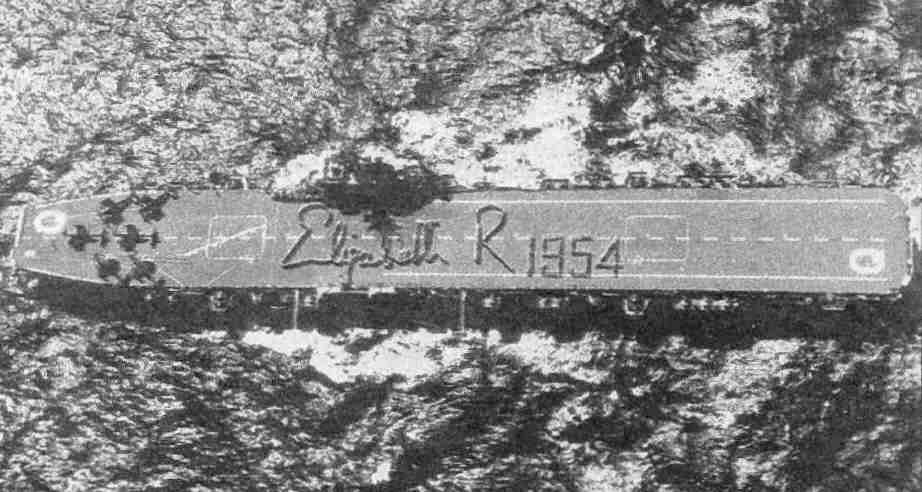 HMAS. Vengeance, photographed on 3rd April 1954 during the Royal Escort.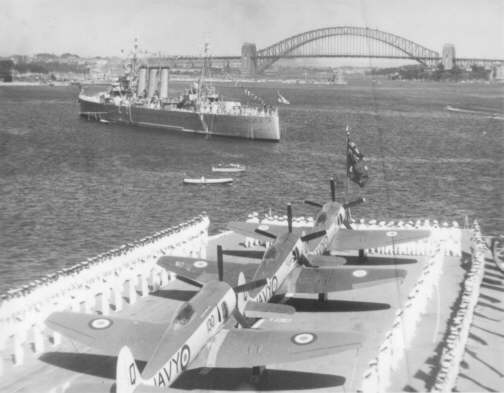 Fleet Review during the Royal Tour in 1954. HMAS. Vengeance foreground and HMAS. Australia off the port bow.

HMAS. Vengeance in 1954 or 1955 at Garden Island Naval Dockyard, Sydney, along side the fitting out wharf.
Interior mess deck of HMAS. Vengeance (details or mess deck unknown).