The Last Farewell, Page 3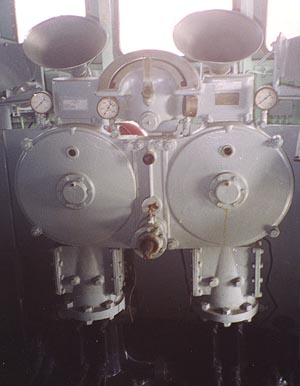 Ships steering gear in situ, minus the wheel before breaking.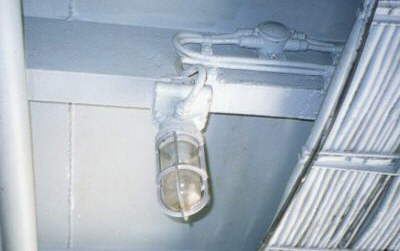 Below deck bulkhead light and cabling in situ, before breaking.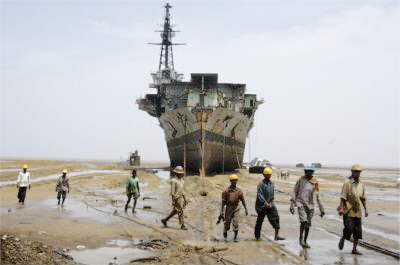 Workmen returning from the ship at Alang shipyard, Gujarat, India.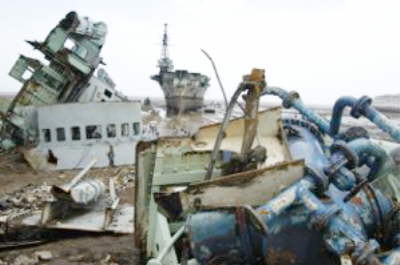 The bridge and other relics of the ship lie scattered around the beach.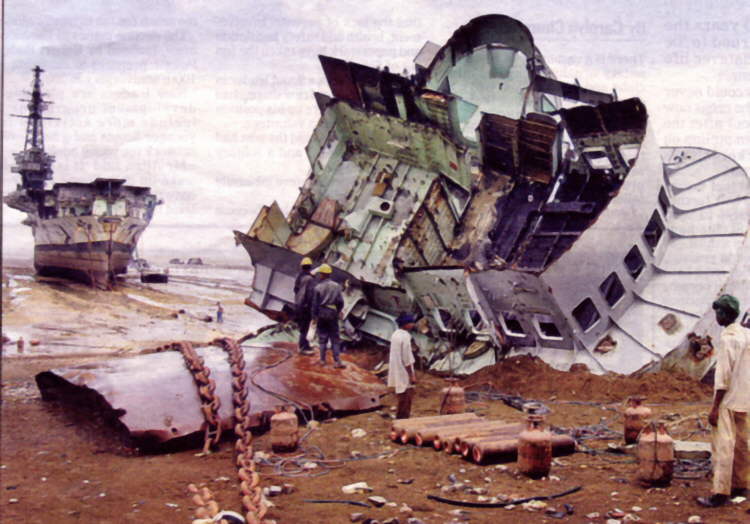 A section of the bridge has already been removed from the ship along with part of the flight deck.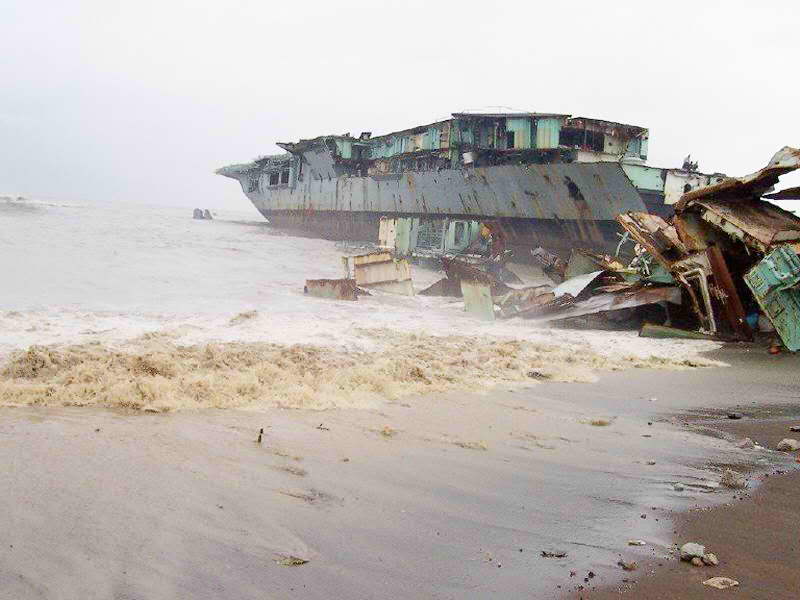 Starboard side looking aft. The island totally removed.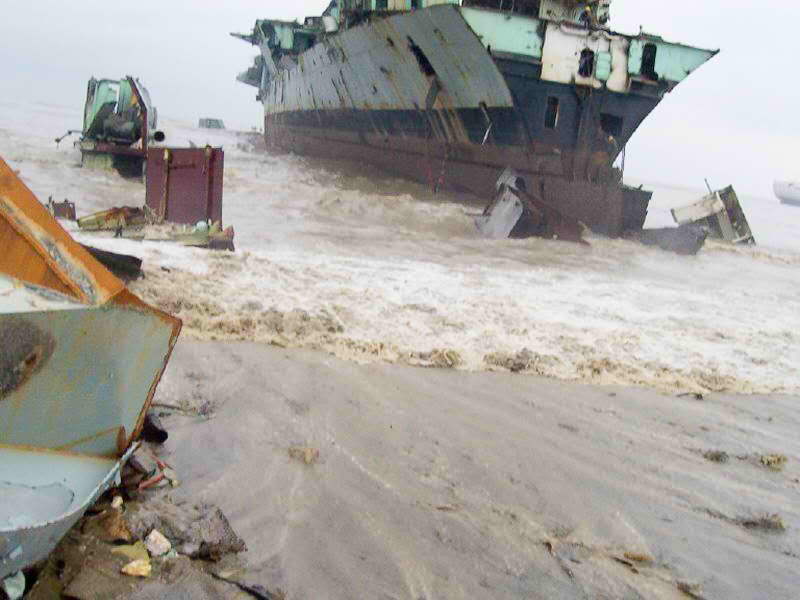 Starboard side looking aft. The bow totally removed.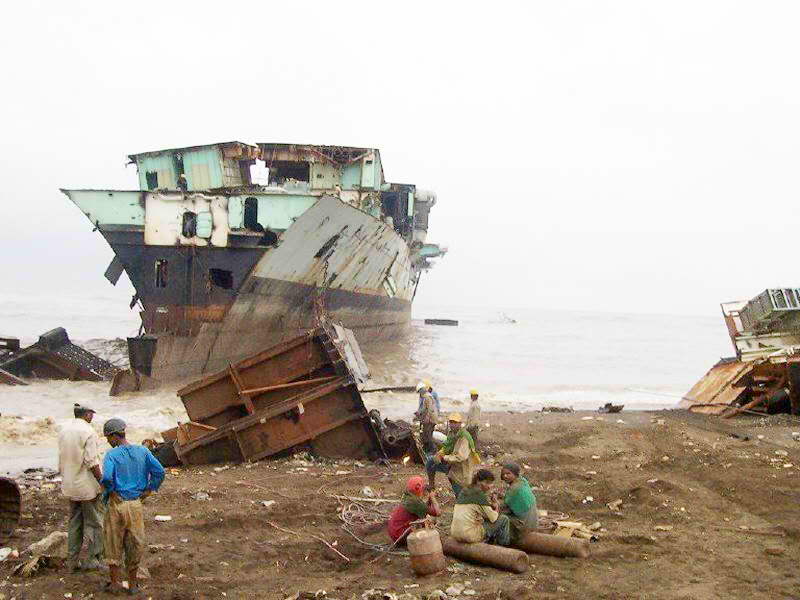 Port side looking aft. It must be tea break.
With thanks to Trinity Marine for the use of these photographs.
Additional Link to: