Latest Bell Photographs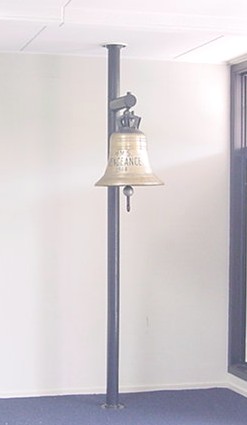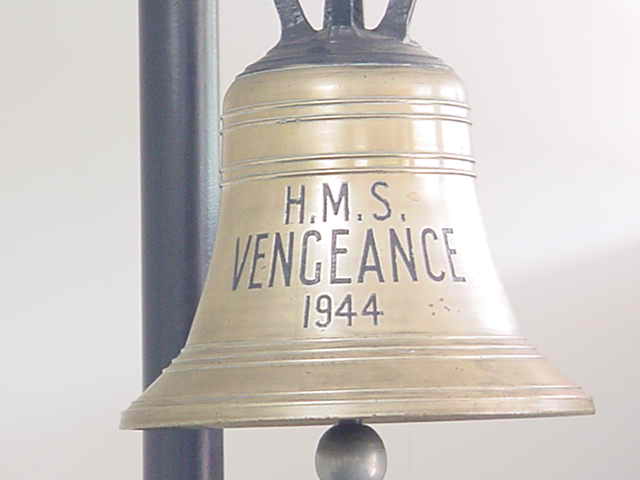 Top and below, the HMS. Vengeance bell has had a 'make over' in New Zealand.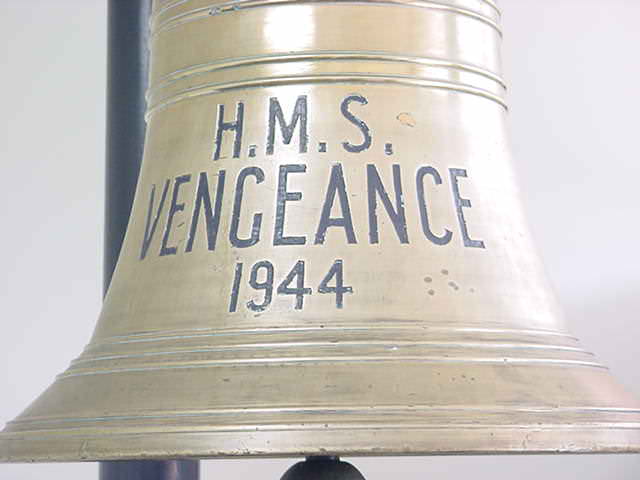 Above and below, names inscribed inside the bell rim, from January 1953 to June 1954.

All above photographs taken on 10th December 2001.
Bell restoration completed and returned to the Association Officials on 11th July 2003. Treasurer Alan Moore (left) Secretary 'Lew' Lewis (right) with Tony Buckingham (back) of Taylor's bell foundry.