Arctic Cruise (February 1949)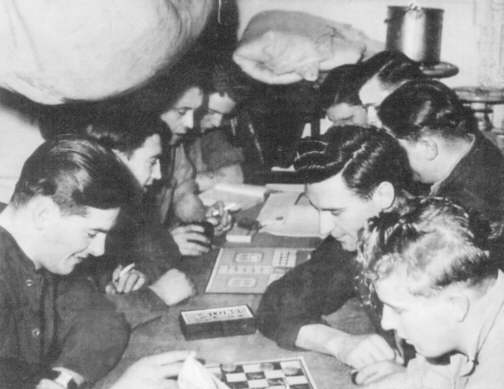 Stokers mess deck during Arctic Cruise (Operation Rusty) in February 1949. From (left to right) Stoker Mechanic Alex Gray, Stoker Mechanic Ernie Robinson, L/Stoker Mechanic F. Sanderson, L/Stoker Mechanic Pete Miles, Stoker Mechanic D. 'Brum' Pitt, Stoker Mechanic Danny Wildsmith, L/Stoker Mechanic E. Black, Stoker Mechanic H. F. 'Taffy' Rees and Stoker Mechanic M.G. 'Blondie' Gardner.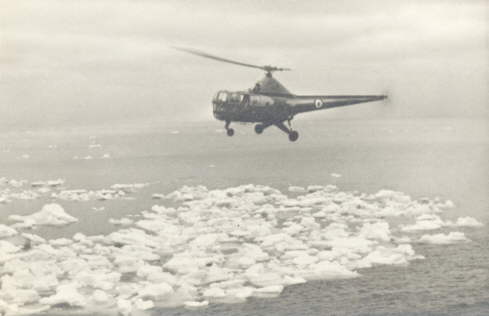 The Dragonfly helicopter from HMS. Vengeance.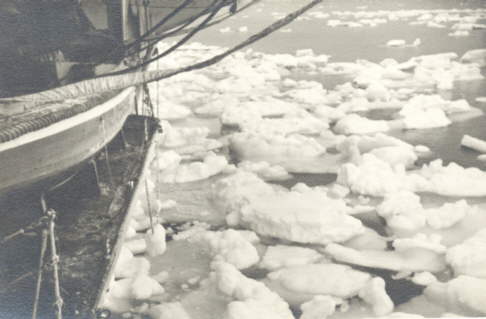 Icy waters of the Arctic Ocean.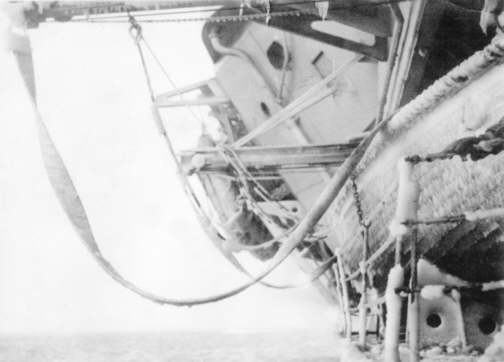 The starboard boat bay covered in ice.
The Crew observing the Pack ice.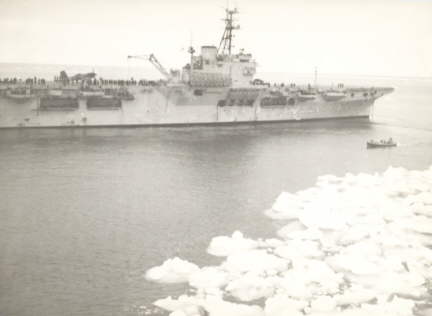 HMS. Vengeance as seen from the helicopter.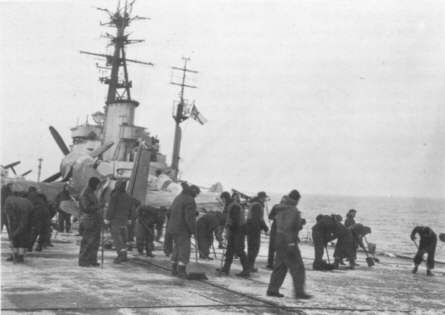 Ice being scrapped off the flight deck.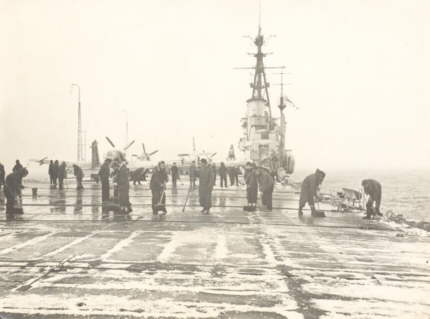 Ice scrapping on the flight deck.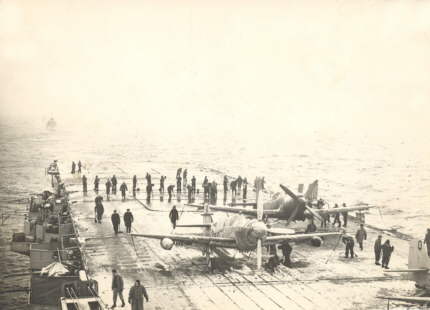 Frozen flight deck and aircraft.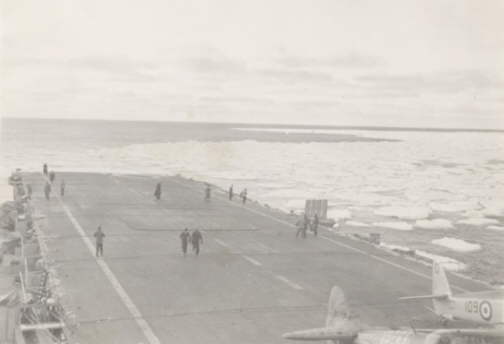 Pack ice surrounds the ship in the Arctic.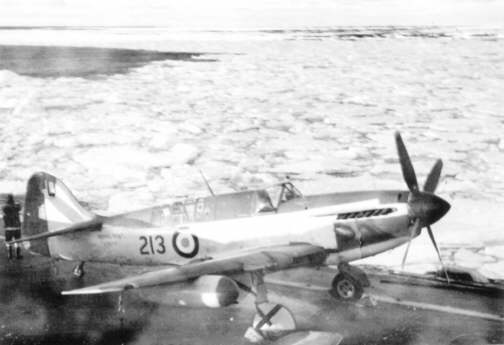 Firefly 213/Q on the flight deck, amid a sea of pack ice.
Firefly's and Sea Furies brave the elements.