2005 Annual Reunion Photographs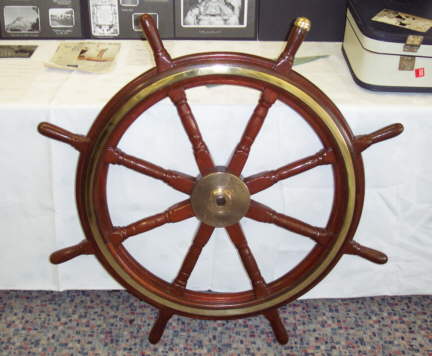 HMS. Vengeance ships wheel at the reunion, finally returned to the Association from Brazil.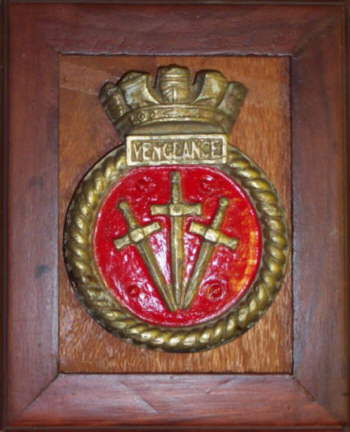 The front, port side motor cutter crest, mounted on red Australian gumwood and returned to the Association by Robin Pascoe, ex-Royal Australian Navy.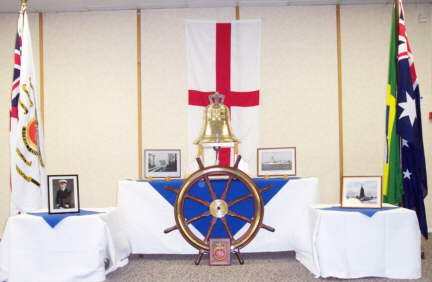 The main display of standards, bell, wheel and crest (from port side front motor cutter).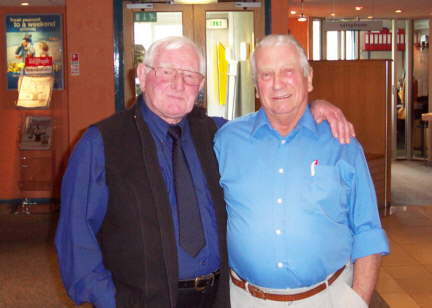 Reunited via the website and meeting for the first time since 1946, Engine Mechanic Ken Reid (left) and Ordnance Eric Rayner, both of No.1850 Squadron.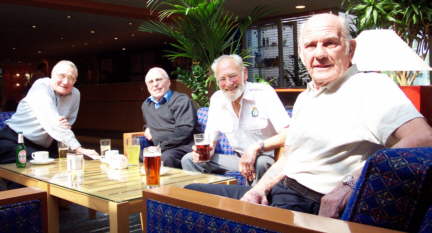 Having a quiet drink. (l to r) Cliff Belham, Sam Harris, Charles Cannings and Sammy Scarsbrook.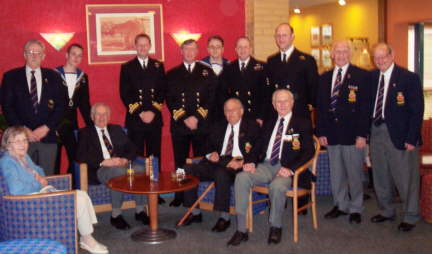 The ships company from the latest HMS. Vengeance meet former members of the ship.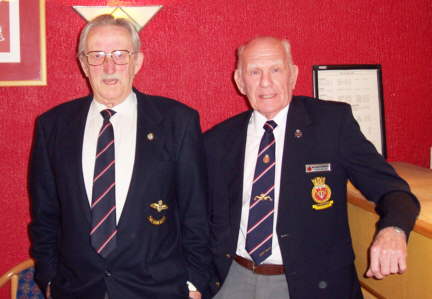 Harry Orton, 812 Sqdn. (Engines) (left) and Sammy Scarsbrook, Stoker.
First Commissioners with the ships wheel at the 2005 reunion. (l to r) Trevor Cousins, Stan Taylor, Walter Barber, Ken Reid, Gordon Wright, Reg Warner, John Davis, Keith Lawrence, Cliff Belham, Sam Harris, Les Harris, Sammy Scarsbrook, Mike Bradley, Jim Nelson, Eric Rayner and Ken Huntley.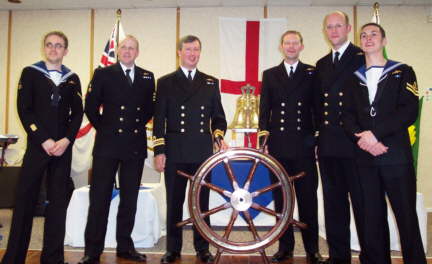 The present HMS. Vengeance ships company with the wheel.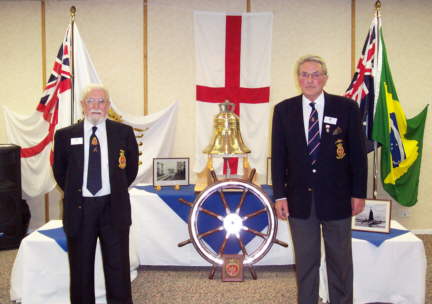 Secretary Derek 'Lew' Lewis (left) and Chairman James Watling.